The Miami suburb and coastal community were first settled by Native Americans more than 12,000 years ago. The people continued living here for generations. Explorer Ponce de Leon arrived by sea during the 1500s to claim the region for Spain and search for the fountain of youth. Today, spectacular scenery, fascinating history and a wealth of activities make Jupiter the ideal location for spending weekend nights.
The Woods Jupiter
Make a dinner reservation at the upscale venue that serves tasty starters, main dishes and desserts. You can choose a traditional plate that might include roasted chicken or, indulge in an elegant meal of Seafood Pescatore. After dining with your loved ones, relax with a cocktail or liqueur. Men have the option of enjoying a fine cigar while drinking and having conversations with people around.
Address: 129 Soundings Ave,
Phone: (561) 320-9627
Website: http://woodsjupiter.com/
Harbourside Place
Located on the Riverwalk promenade and U.S. Highway 1, Harbourside is a one-stop location for dining, shopping, and entertainment options. More than one dozen boutique stores accompany eight restaurants that serve excellent plates. During the weekends, the outdoor Harbourside Place Amphitheater offers free concerts people can attend to.
Address: 200 U.S. 1,
Phone: (561) 935-9533
Website: http://harboursideplace.com/
Tiki Bar 52
The venue is located on the waterfront, which makes the marina and hot bar available by land or by sea. Enjoy a cocktail, snacks or a full meal while surrounded by authentic island ambiance. A favorite with locals, the venue also features live entertainment people are free to enjoy.
Address: 18487 SE Federal Hwy
Phone: (561) 746-3312
Website: http://www.blowingrocksmarina.com/tiki-52
Guanabanas
From its humble beginnings as a sandwich shop, Guanabanas grew into a unique open-air restaurant and bar, which features tiki huts and banyan trees sheltering a coquina stone pathway. Guests feast on a selection of salads, sides, and fresh seafood meals while having a beverage and viewing top name entertainment and live local bands.
Address: 960 N Hwy A1A
Phone: (561) 747-8878
Website: https://www.guanabanas.com/
Jetty's
The casual waterfront restaurant remains a favorite hot spot for more than two decades. Guests have the pleasure of dining on meals prepared with fresh fish or shellfish, angus steaks or ribs while taking in the view of the Inlet Waterway and the Jupiter Lighthouse.
Address: 1106 Yarborough Street
Phone: (561) 743-8166
Website: http://www.jettysjupiter.com/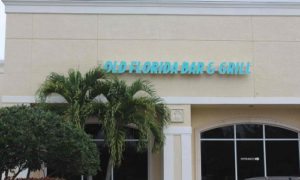 Old Florida Bar & Grill
The extensive menu at the bar & grill features burgers made to order, fresh fish and shellfish meals along with salads, flatbread options, and desserts. The restaurant also serves an extensive selection of beers, wines, and other beverages. Anglers are welcome to bring their fresh catch for on-the-spot preparation by the house chef.
Address: 250 W Indiantown Rd
Phone: (561) 203-2302
Website: http://oldfloridabarandgrill.com/
Uncle Mick's
The popular restaurant and sports bar invite guests to stop in and dine while having a cold one. Watch a game on the big screen or try your hand at darts, poker or pool. The menu features a diverse variety of traditional American fast food cuisine ranging from salads and sandwiches to burgers, ribs, and seafood.
Address: 6671 W Indiantown Rd # 61
Phone: (561) 743-8330
Website: http://www.unclemicks.com/
Malt Az Jupiter Theater
Spend an evening at the Maltz Jupiter Theater for a live concert, play or musical. The 617 seat venue also hosts comedy club nights. Past presentations have included "Annie," "Billie Elliot," "Kiss Me Kate" and the "Will Rogers Follies."
Address: 1001 East Indiantown Road
Phone: (561) 575-2223
Website: http://www.jupitertheatre.org/
Take A Cruise
Unwind after a long day by getting a picturesque view of the shoreline aboard a sunset cruise. Smell the fresh sea air and, the soft gentle breeze on the open catamaran while the vessel's captain narrates the journey along the way. Charters are also available for large groups so you may well go for this option while out with friends.
Address: 1065 N Ocean Blvd-A1A
Phone: (561) 744-2191
Website: http://manateequeen.com/tours
Lighthouse Cove Adventure
Guests of all ages might spend a pleasant evening surrounded by amazing landscape and coastal views while playing putt-putt golf at the Lighthouse Cove Adventure mini-golf course. The location also serves beverages and snacks. Discounts are available for children, military members and seniors.
Address: 617 N A1A by Jupiter Beach Rd
Phone: (561) 203-7965
Website: http://www.lighthousecoveminigolf.com/jupiter/index.cfm
Cinépolis
Movie-going is never the same after visitors enter the Cinépolis luxury cinema. People get to enjoy the comfort of reclining, leather seats, and view classics or  even the latest films. Summon wait staff with the push of a button for drinks, gourmet appetizers and entrees. The lobby area also features a full-service bar in which to congregate with family or friends before the movie begins.
Address: 201 N US Highway 1
Phone: (561) 277- 1740
Website: http://www.cinepolisusa.com/jupiter.aspx
Stroll the Riverwalk
The 15-foot wide paved promenade welcomes pedestrians and cyclists alike to enjoy a leisure outing with amazing views along the waterfront. Benches strategically placed along the path invite you to sit and relax. The destination also features night lighting, restrooms, observation decks and access to the Burt Reynolds and DuBois Parks in addition to the Jupiter Ridge Natural Area.
Website: http://www.jupiter.fl.us/index.aspx?NID=234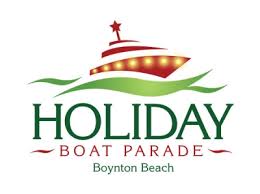 Holiday Boat Parade
On the first Saturday of each December, local boat owners decorate their vessels and parade along the waterfront at dusk to the delight of spectators. All boat owners are welcome to enter the event, which includes the chance to win cash prizes.
Phone: (561) 863-0012
Link: Plaza under on the Riverwalk
Website: http://www.palmbeachboatparade.com/
Roger Dean Stadium
The Roger Dean Stadium serves as the home and spring training facility to Class A, rookie and professional ball teams alike. The venue seats nearly 7,000 spectators, has concessions and hosts evening games throughout the season.
Address: 4751 Main Street
Main Office: (561) 775-1818
Ticket Office: (561) 630-1828
Website: http://rogerdeanstadium.com/contact/
Tour the Lighthouse
Take a sunset tour of the iconic red lighthouse that houses exhibits compiled to trace 5,000 years of local history. The 120-acres site also includes the Museum & Secret Station J, the Tindall Pioneer House, the Keeper's Workshop and an example of a Seminole Chickee. The destination also hosts nighttime yoga classes.
Address: 500 Captain Armour's Way
Phone: (561) 747-8380
Website: http://www.jupiterlighthouse.org/
Jupiter's ideal tropical climate enables families to enjoy outings in the popular community all year long. Guests can merely choose from a long list of activities that involve arts and culture, beaches, boating, fishing, golf, hiking or water-based sports.