Since 2009, Jupiter Florida Fans is the original and longest standing website and Facebook page made for Jupiter, Florida. Our goals are to support the community in preserving its charm and the environment.
We help many small businesses in the area and provide family oriented information on the website and which we share through our Facebook page.
We are an open community of friends that believe home is where the heart is. Our hearts our with Jupiter.
If you would like your business and or event featured, all you have to do is set up an account and submit through the site., we will be sure to give you a mention.
We have a lot of great things planned for the site stayed tuned and thanks for being a fan.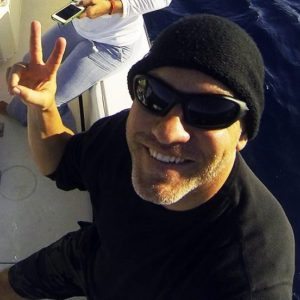 Judd Dunagan
Creator of Jupiter Florida Fans
Born in West Palm Beach, Florida in 1976. Judd is a Floridian and has lived in Jupiter since he was nine years old. His first home in Jupiter was the Bluffs and is now called The Ocean at the Bluffs. He can remember seeing a family of Florida black panthers coming to drink from the lake in the middle of the property. Nature since then has had a tremendous impact on his life. Judd's passion is his family and pursuit of happiness. He loves to share his experiences and how Jupiter has had a significant effect on his life.
He is the Founding Partner of Bright Vessel, a local digital marketing firm located in the suites in Blowing Rocks Marina. He has supported local businesses in Jupiter since 2001 building brands and outstanding websites.