Jupiter, Florida is a laid-back seaside town that's located in Palm Beach County. It's a little less than an hour and a half away from the heart of Miami. The city's most notable attractions include the historic Jupiter Inlet Lighthouse, the Palm Beach International Raceway and beautiful Riverbend Park. Night owls in this town should have no problem finding things to do when the rest of the world is fast asleep. That's because there are quite a few 24-hour destinations open to the public in Jupiter.
Jupiter Beach Park
Inlet fishing at Jupiter Beach Park on Jupiter Beach Road is an exciting recreational activity that's open to people in town 24 hours a day. If you want to soak up the immense beauty of nature while in Jupiter, there's no better option than to participate in a little late inlet fishing with a good friend or two. Jupiter Beach Park is a picturesque destination that spans 46.49 acres. Its jetty is accessible to people during the day or night, zero exceptions, either for sunrise or sunset lovers. This is a fun and soothing round-the-clock Jupiter recreational activity that you shouldn't miss.
Address: 1375 Jupiter Beach Rd, Jupiter, FL 33477
Phone: (561) 966-6600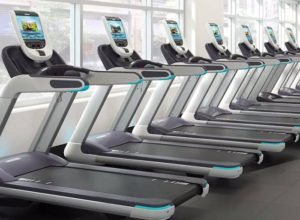 Gym 24-7
Fitting in a workout late at night or early in the morning isn't complicated at all for people in Jupiter. Gym 24-7 is a modern fitness center that is open 24 hours a day. If you feel like lifting some weights at 3:00 in the morning, this clean and well-maintained center gives you the chance to do so. If you feel like getting a nice cardiovascular session on the elliptical trainer or treadmill at 5:30 in the morning, this is the place to go. Gym 24-7 makes a beautiful destination for people who appreciate the night owl lifestyle in Jupiter. The gym isn't only a good place for people who want to get some exercise. It's also a good place for people who like socializing and making new friends who enjoy the same physical activities.
Address: 2525 Military Trail, Jupiter, FL 33458
Phone: (561) 667-3444
Walmart Supercenter
People can easily enjoy some 24-hour shopping while in Jupiter. If you feel like shopping for groceries, basic household necessities, cosmetics, clothing, toys or anything else at all in the middle of the night, all you have to do is head to the Walmart Supercenter located on West Indiantown Road.
It's brightly lit and always full of other enthusiastic shoppers regardless of the time. People often visit this Walmart Supercenter when they want to grab quick snacks, and all other local grocery stores are already closed. If you visit this store, you can choose between comfortable and convenient meal options such as doughnuts, trail mix, pretzels, fresh fruit, pastries and more.
People can also spend a lot of time checking out all of the beauty products that are available for sale at this store. This Walmart Supercenter has an abundance of beauty items on hand for customers. If you want to purchase nail polish, body lotion, body wash, hairspray, shaving cream or blush for your complexion, you should be able to enjoy plenty of high-quality options here. This Walmart location in Jupiter makes convenient and stress-free late night is shopping a piece of cake.
Address: 2144 West Indiantown, Jupiter, FL 33458
Phone: (561) 746-6422
If you're a classic night owl who doesn't exactly find it easy to fall asleep at night, you should feel 100 percent at home while in Jupiter. This friendly and relaxing town has quite a few quality choices in late-night destinations. If you're hungry, there are a couple of reliable options accessible to you.
If you want to go shopping, you can do so. You can even partake in the wonders of 24/7 inlet fishing in Jupiter. Jupiter is a pleasant town for people who are fond of all different types of activities. Individuals who want to revel in the 24-hour fun without having to deal with the hassle of traveling all the way to Miami don't have to worry. Jupiter has plenty of attractive destinations to go for.