Modern life is complicated and full of stresses. Balancing a healthy family, social life and prosperous business can seem like an impossible task. Jupiter is full of small companies, and these can be hard to run in this day and age. Putting out fires all day long at work and home can take a toll on your well-being. Trying to find peace within the little issues of everyday life can become a stress factor in itself. It's tough enough to build a spare minute to relax, let alone focus on your relationship with others.
What can you do to add a substantial component of well-being to your everyday routine? There are a few ways to find your focus and become a happier person, better equipped to handle things. Jupiter has some great businesses focused on precisely that.
The Yoga Room
Located on Cypress Drive, The Yoga Room is a small space made prominent by the dedication of its team. With a staff of incredible certified teachers, it offers Vinyasa, Yin and Restorative styles of yoga. The Yoga Room is a place to find your grounding through the yogic tradition, in the most authentic way possible. The focus here is on helping students look within, leading to a healthier relationship with the outside world. Posture, breathing, meditation and yogic philosophy all intertwine here, with practices focused on making patients the best people they can be. You can find their class schedule here.
Liv Sea Sun
Bottled in Tequesta and inspired by love and our beautiful planet, Liv Sea Sun wants to fill the void left by modern medicine. Healing the body, mind, and soul deserves a holistic approach, honoring Mother Nature. This is why the Liv Sea Sun business focuses on essential oil blends, taken straight from wise nature.
A wholly natural way to go about your physical and mental health, you can take essential oils in different ways. Their essential oil blends mix natural ingredients to improve health in various forms. Be Well was created to support the immune and respiratory systems, all while protecting against environmental threats. When taking internally, Happy Belly helps digestion and eases stomach function. For hectic working bees, Just Chill is the perfect mix: its woody aroma provides a sense of calm and well-being. Pick Me Up, on the contrary, revitalizes during those slower afternoons, improving your mood and increasing your energy levels.
Coastal Day Spa
If you have lived in Jupiter for the last two decades then you probably heard of Coastal Day Spa. For over 24 years, Coastal Day Spa has been offering a variety of spa packages for the community to come to feel vibrant and revive their week. Escape to Coastal & let them take away your stresses to everyday life. In a beautiful calm, relaxed atmosphere, soft music, inviting aromas & friendly faces immediately welcome & embrace you. They're caring and highly skilled professional staff is dedicated to the enhancement of well being. So treat yourself or a loved one to any of our 60 wonderful personalized services & let the journey begin!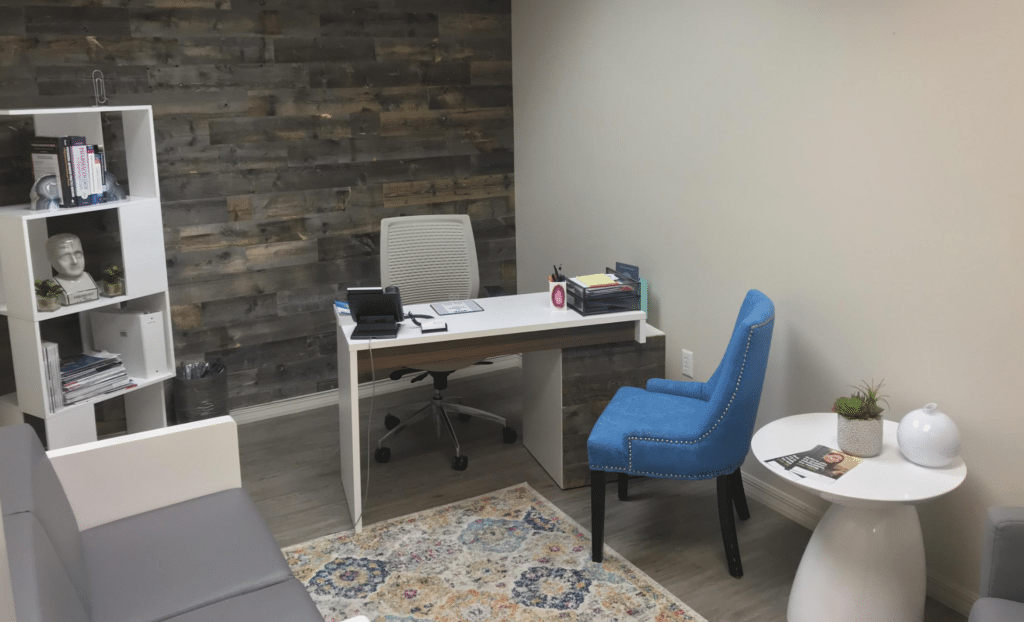 The Lighthouse Health Group
This is the 21st century, and going to the psychologist or psychiatrist is no longer taboo. Healthy people keep their mental health in check, and the Lighthouse Health Group wants that to be a happy experience. Bringing overall psychological health counseling and wellness to one location, they've made sure the site is relaxing and calming. It's a calming office space created to make patients feel comfortable.
Whether you're in need of a psychologist or a psychiatrist, this is the place for you.
Lighthouse Health Group is also a place of innovation, offering specialized mental health services. Among them is the drug-free panic attack treatment Freespira, an FDA-cleared program focused on breathing. Also, in-house psychiatrist Dr. Edward Zawadzki is HIMS certified, with specialized training in evaluating, diagnosing, and treating pilots.